Life in General
Featured CD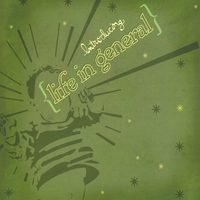 introducing

Life in General is Jason LeVasseur and Jerry Chapman - one of the most ambitious, hard-working musical groups on the scene today.
Hailing from Winston-Salem, NC, this power duo has taken the music world by storm. After being picked by Musician Magazine as one of the top 100 unsigned bands in the country, their reputation as top-notch songwriters and live performers was further solidified by their record sales and non-stop national and international touring.
Life in General have written over 100 songs, performed across the U.S., and have recorded 7 full-length albums.